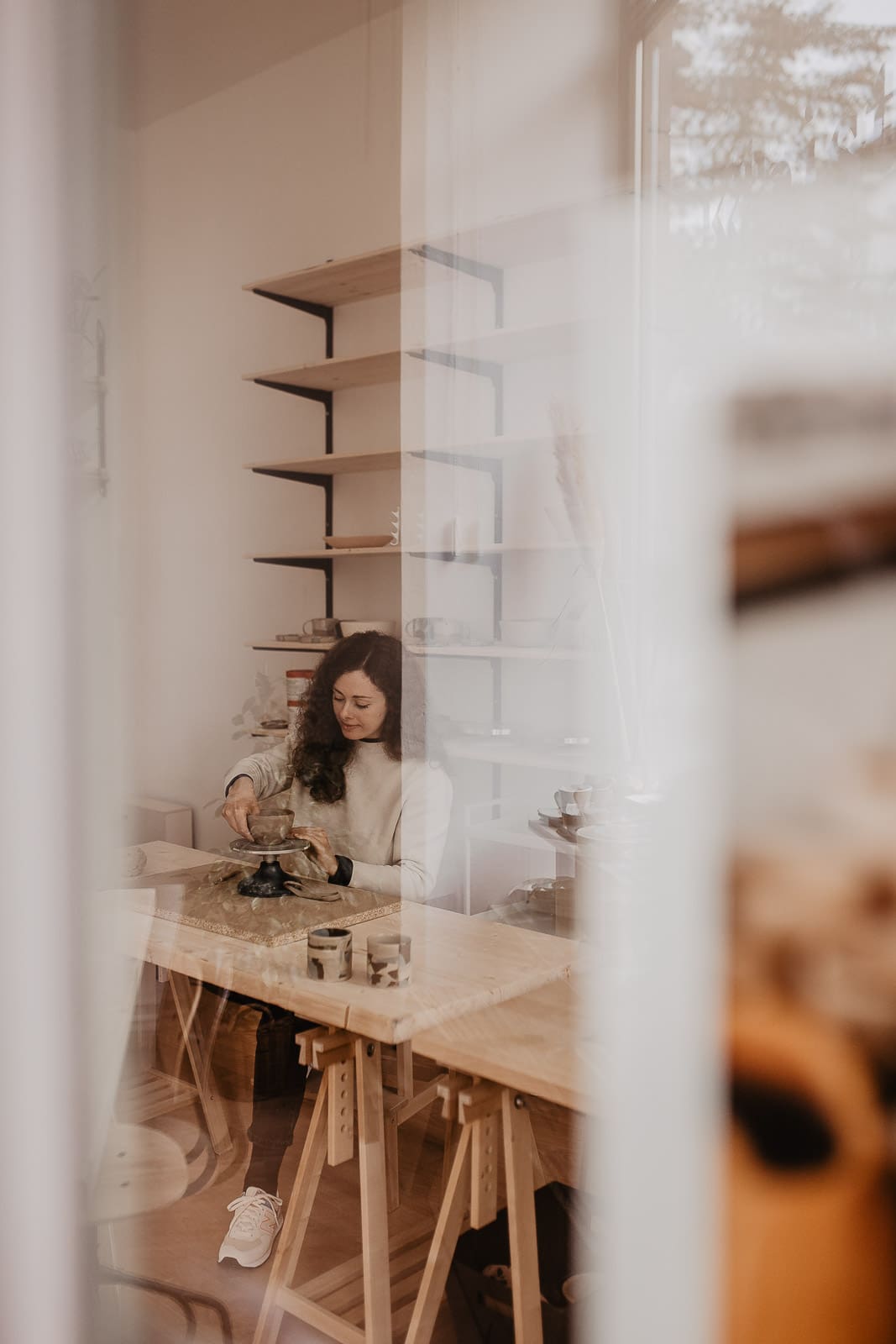 About
Kate Smallshaw is the maker behind PINCH&COIL. Originally from the south of the UK, she now makes hand built ceramics from her studio in Berlin Kreuzberg, Germany.

Her work is centered around experimenting with traditional hand building & mark-making techniques, creating one-off or very small run collections.

All pieces are made in a hands-on way, from building the form, to applying the decoration. Each piece is completely unique and made to be treasured.

In addition to her practise, she is also the co-founder of Berlin Kreuzberg's community ceramic studio Kleistone Studio.